ANJ Learning Center
For ANJ, employee development is a critical part for our present and future successes. This is why we established the ANJ Learning Center (ALC), located at our plantation in East Belitung and officiated in 11 January 2015.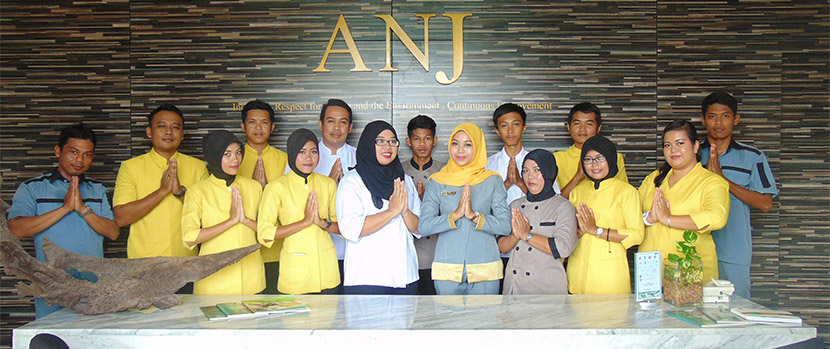 Since its establishment in 1993, ANJ has been committed to improving business practices in Indonesia, and continues to strive to become a leader in innovative and efficient plantation management. In line with our core values, which is continuous improvement, we place particular emphasis on our employees' development.
Our Human Resources & Change Management team formulated a career map to support employee development at various levels and in all functions of our operations. In its implementation, the Company ensures all employees will have access to any development opportunity for their present and future roles, according to their career development plans.




The Company provides five categories of training :
Core training: mandatory for all employees, featuring the Company's values, code of conducts and safety knowledge.
Technical training: enhancing employees' technical capabilities to improve performance in their roles.
Soft skills training: improving employee teamwork and organizational skills to help collaborate effectively within the organization and with external parties.
Leadership and supervisory program: preparing our employees to lead units, teams and divisions and as potential future leaders of the Company.
Certification program: Ensuring and standardizing employees' technical proficiency in specific skills related to their job function.