COMMUNITY INVOLVEMENT AND DEVELOPMENT
Community involvement and development becomes the core of ANJ's effort in implementing its social responsibility.
There are three elements of community involvement and development that have become the Company's focus: education, health, and economic empowerment.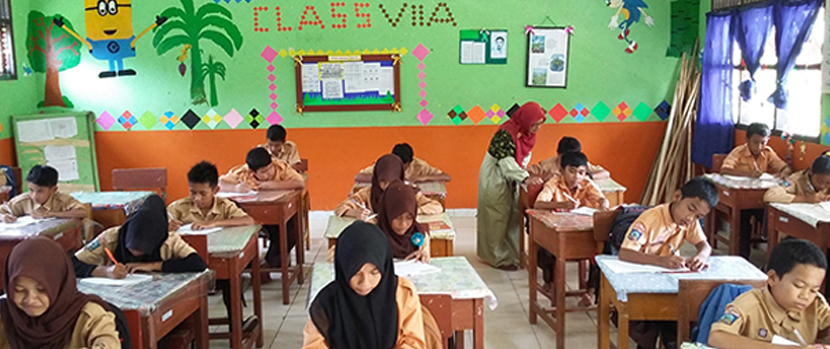 ANJ has established education programs that instill knowledge and awareness about environment from early child education to high school students in every location in Sumatra, Kalimantan, and Papua. These green schools and environmental education are expected to create community awareness in conserving the environment from a young age.
Educational programs are not only implemented in formal institutions. In West Papua, ANJ is working together with the Yayasan Indonesia Lebih Baik (YILB), sending young teachers to live at the village and teach local children and the community living in the concession area. With this kind of approach, the program is expected to solve more of today's main issues in education: knowledge and insight.

In the health sector, ANJ facilitates access to health care services for the community by providing physicians and health workers in the Company's health clinics. ANJ also initiated a program that granted access to clean water, sanitation and environmental health (also known as the Water Access, Sanitation and Hygiene/WASH program), as well as the healthy mother and child program.
Meanwhile, for the community economic empowerment program, amongst others, the Company facilitates cooperatives or micro and small businesses nearby the area of the Company to become business partners.
Through these three sectors, The Company expects to accelerate a healthy, educated and empowered community.