CONSERVATION
Conservation is the soul of our company. At ANJ we believe that environmental sustainability can go hand in hand with business.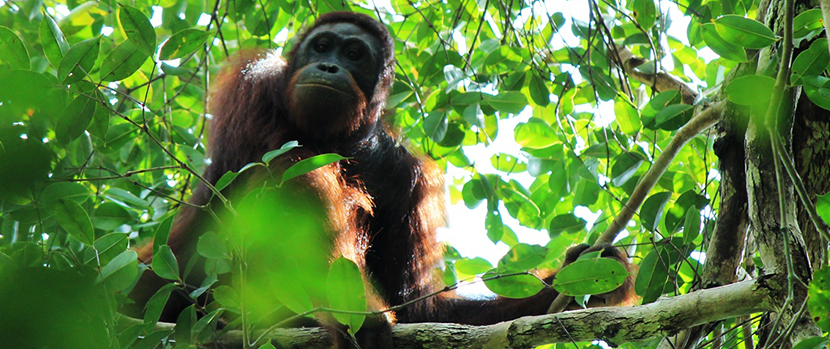 ANJ continuously monitors and assesses its conservation initiatives, and works in collaboration with scientists and environmental experts in designing and managing our plantation areas as conservation area for biodiversity.
Not all of ANJ's concession areas are open and being developed. Of the 66,648 hectares of concession areas in Sumatra and Kalimantan, ANJ has carved out 10,435 hectares for conservation. In Sumatra, ANJ protects the habitats of siamang. In West Kalimantan, two areas of high conservation value have been allocated to orangutans, and other plants and animals, including those classified as endangered species. Along with working closely with the community, ANJ also works with other stakeholders and partners such as the local government, The Natural Resource Conservation Agency (BKSDA), International Animal Rescue of Indonesia (YIARI), Tanjungpura University, and environmental international non-governmental organizations. ANJ's stakeholders are committed to helping the Company and providing ANJ with inputs and recommendations for the management of the conservation areas.
In ANJ's concession area in Papua, community members are involved in preserving their river basin. Three rivers carve out the Company's concession area, in West Papua: the Metemani, Kamundan, and Kais. These rivers are the source of life to 60 villages that have 20 lakes, to habitats of various fish species, and to the forest as a home to various protected animals. In order to protect the biodiversity in ANJ's concession area, the Company feels obliged to help control hunting practices by developing awareness and educational programs for surrounding community members.
The Company's mission is to seek balance of: Profit, People and Planet.

Conservation Policy