Papuan Mamas Plant Vegetables
28 Nov 2016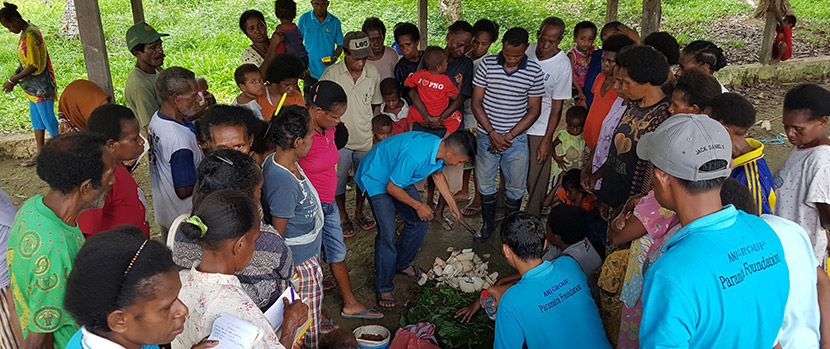 People generally don't perceive Papuans as farming community. Irfan Fauzi team of Paramitra Foundation, a partner of PT Putra Manunggal Perkasa (PMP) and PT Permata Putra Mandiri (PMP), who train the community surrounding the Company's concession areas in West Papua, has proved the opinion is wrong.
Since September 2016, Paramitra Foundation has provided training to the community of three villages: Puragi, Tawanggire, and Saga for four months. There were 10 training subjects of organic farming from introduction, compost making, ventilation technique, microorganism introduction, and bio pesticide making. "Normally, a university student needs one semester to learn about those subjects. Here, the farmers only need three days. Amazing," said Irfan.
At Day 4, after finishing the training, the farmers who are mostly "mamas" directly practiced of what being taught without being asked. The enthusiasms motivated the Foundation to train them more about farming.
The farmers plant various vegetables such as water spinach, luffa, eggplant, long bean, and chili. Besides being consumed by themselves, the vegetables are supplied to canteens of the two companies. The canteens receive 30 strings of vegetables with the price of IDR10,000 per string.
So, in addition of getting a healthier diet, the farmers of the three villages get extra income. "It felt so worthy for a long air, roads, seas, and rivers trip from Jakarta to Metemani District," said Irfan.
Other Articles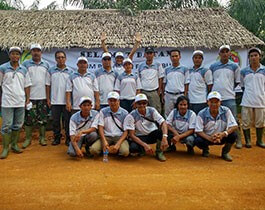 Partnering and Doing Business Together
28 Nov 2016
Cooperative Agency officials praised the effectiveness of an Annual Member Meeting of Plantation Cooperative of Laman Mayang Sentosa (LMS) at PNPM Building Laman Satong, Ketapang Regency, West Kalimantan. Khairul Anwar, the official who became representative of the Agency Chief, said that usually a plantation cooperative meeting is full of prolonged conflicts and debates.