Working in Papua: A Dream Came True
28 Nov 2016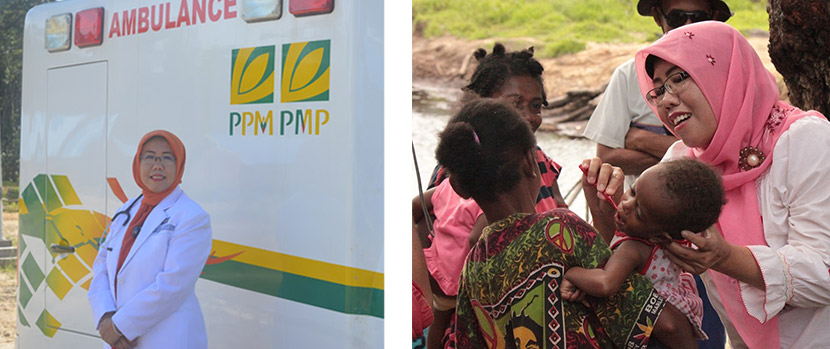 Born and raised in Jakarta, Naurah Zainar Aufaira has dreamt to work as a physician for the poor in remote area that she would need to use a boat through thick river to go to her patient's house. She decided to study at Medicine Faculty of Trisakti University where she graduated at 1998.
After affirming the doctor's oath, Naurah became contract employee in Banjar Regency, South Kalimantan, for four years. Later, she became a physician at Jakarta Islamic Hospital for 13 years where she took occupational medicine specialist.
Her childhood dream became reality when she joined with PT Austindo Nusantara Jaya Tbk (ANJ) on May 2016. Naurah is now a corporate physician and stationed at PT Putera Manunggal Perkasa in Sumano village: six hours with sea trip and followed by four hours road trip from Sorong, West Papua.
Naurah has to leave her husband and five children who still go to school in Jakarta. As a physician, Naurah is responsible for the health clinic to provide health services for the Company's employees, their families, and the communities in four villages.
Naurah takes care of 30-100 patients until 9 pm everyday with the help of one midwife and one nurse. Generally, the patients caught ill from unhealthy habits and unhygienic environment such as diarrhea, skin diseases, or wounded by a machete. The medical treatments are free of charge. "If patients are unable to go to the clinic, I will visit their place," said Naurah.
Naurah feels comfortable working at the clinic. "Mostly because this has been my dream to work for poor people in Papua's remote area," she said.

Other Articles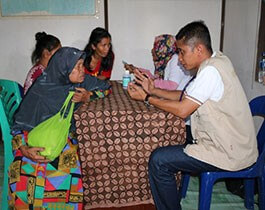 Dedication in the Remote Area
28 Nov 2016
Apple does not fall far from the tree. Just like his father who worked as a doctor in a plantation company, Erwan Taufik walked the same path after graduated from Medical Faculty of Islamic University of North Sumatra in 2006. He applied to a company in Pangkalan Kerinci, Riau.