Klinik Kesehatan PT PMP Peroleh Ijin Operasi
11 Feb 2021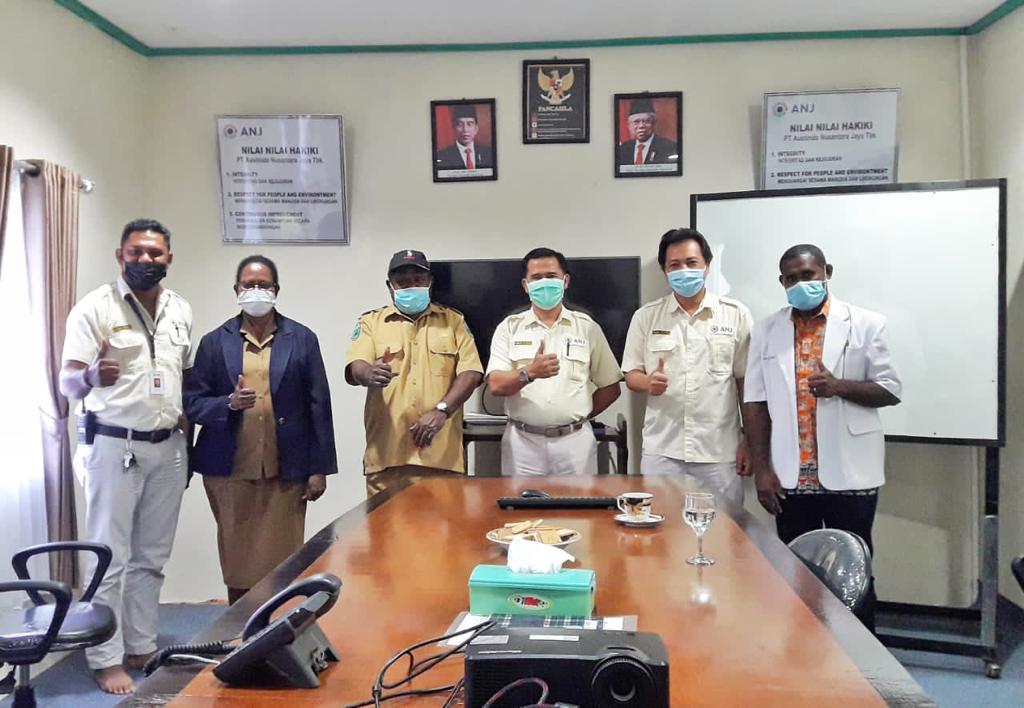 Sorong Selatan – Klinik Kesehatan PT Putera Manunggal Perkasa (PMP) telah memperoleh ijin operasi dari Dinas Kesehatan kabupaten Maybrat.
Pemberian ijin ini sesuai Peraturan Menteri Kesehatan Republik Indonesia Nomor 9 tahun 2014 tentang ijin klinik, dengan ijin ini, klinik PMP dapat memberikan pelayanan kesehatan tidak hanya kepada karyawan saja namun juga bagi masyarakat yang tinggal disekitar wilayah operasional PMP.
Menurut dr. Fajar Jayapria ANJ East Area Doctor sebelum memperoleh ijin operasional, klinik PMP yang terletak di pabrik kelapa sawit harus memenuhi beberapa syarat seperti surat ijin praktek dokter termasuk juga perawat/bidan, daftar obat-obatan, daftar sarana dan prasarana serta bangunan klinik.
"Penilaian sebelum ijin diberikan tidak sebatas hanya berdasarkan syarat dokumen saja, tim dari Dinas Kesehatan Kabupaten Maybrat pun melakukan survey lapangan untuk melihat kelengkapan sarana dan prasarana sesuai ketentuan yang berlaku, hingga ijin diperoleh pada akhir Januari lalu" ujar dokter Fajar.
Sementara proses klinik PMP untuk menjadi fasilitas Kesehatan BPJS tetap dilanjutkan, termasuk melengkapi klinik dengan laboratorium kesehatan lanjut dokter Fajar.
Peningkatan pelayanan klinik bagi kepesertaan BPJS Kesehatan juga mendapat dukungan positif dari Bambang Widjanarko GM PMP, yang berharap agar pelayanan kesehatan juga dapat diberikan bagi masyarakat pemegang kartu BPJS Kesehatan.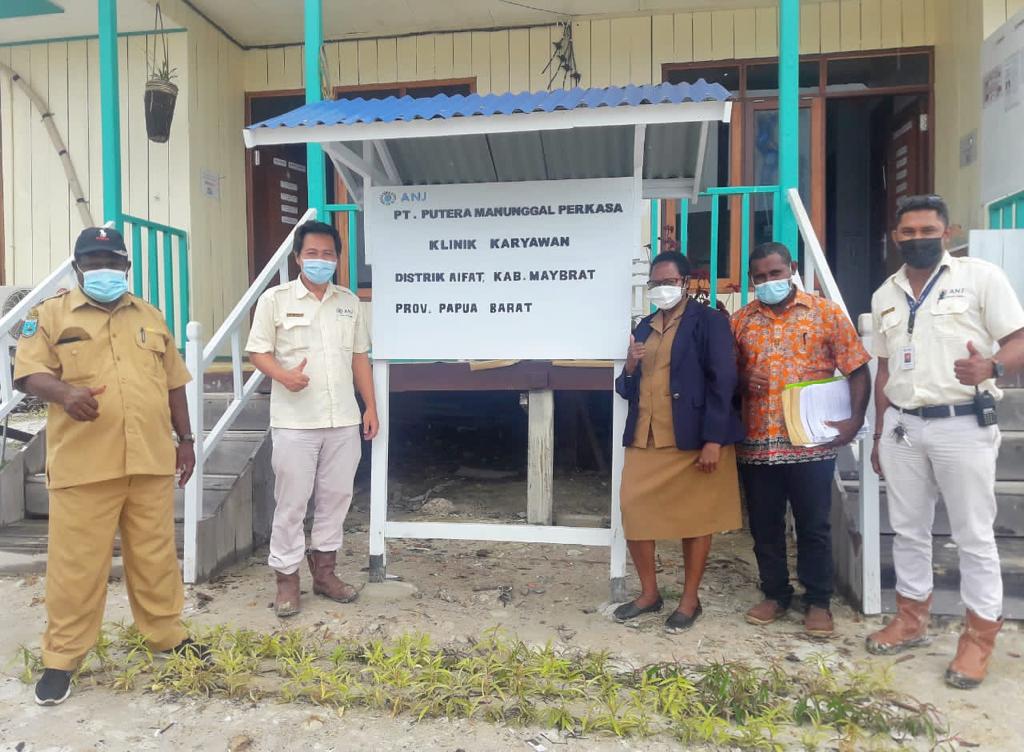 Other Articles
ANJ ACCEPTS FAKRI KARIM'S RESIGNATION AND APPOINTS NUNIK MAHARANI AS SUSTAINABILITY DIRECTOR
01 Apr 2021
Jakarta – Fakri Karim, Sustainability Director of PT Austindo Nusantara Jaya Tbk. (ANJ), has tendered his resignation effective 1 April 2021. Fakri was appointed as Sustainability Director of ANJ in May 2019 after previously working with the United Nations agencies championing on climate change and sustainable development issues at the global, regional, and national levels.
KAL BERIKAN PREMI MINYAK SAWIT BERKELANJUTAN UNTUK PETANI KEMITRAAN
08 Mar 2021
Ketapang – PT Kayung Agro Lestari (KAL) salah satu anak perusahaan dari produsen kelapa sawit grup PT Austindo Nusantara Jaya Tbk (ANJ) yang berlokasi di Ketapang, Kalimantan Barat menyerahkan pembagian premi minyak sawit berkelanjutan untuk petani kemitraan.
RAPAT KOMISI ANDAL - RKL RPL TERHADAP FASILITAS PENUNJANG PMP
10 Feb 2021
Sorong – Dinas Lingkungan Hidup dan Pertanahan Propinsi Papua Barat, bersama tim ahli Universitas Gajah Mada dan tim tehnis telah melaksanakan rapat pembahasan Analisa Dampak Lingkungan Hidup-Rencana Pengelolaan Lingkungan Hidup dan Rencana Pemantauan Lingkungan Hidup (ANDAL RKL-RPL) terhadap pengembangan fasilitas perkebunan dan pabrik pengolahan kelapa sawit PMP, pada 10-11 Februari 2021 di Swissbell Hotel Kota Sorong.