OIL PALM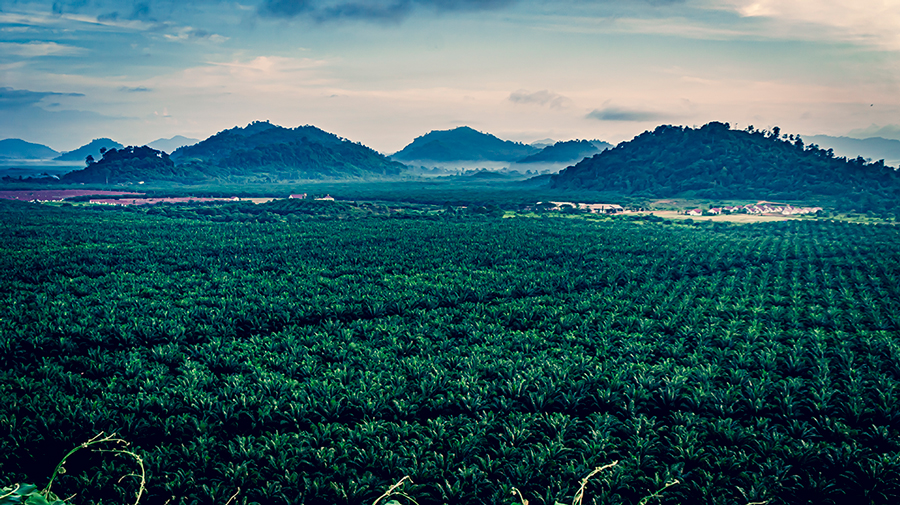 Our business comprises the integrated cultivation and harvesting of fresh fruit bunches from our oil palm plantations, milling them into crude palm oil, palm kernel and palm kernel oil, and selling the oils. ANJ owns six oil palm producing plantations:
North Sumatra I Plantation
A 9,935 hectare oil palm plantation in Binanga, North Sumatra, operated by our subsidiary PT Austindo Nusantara Jaya Agri (ANJA).
North Sumatra II Plantation
A 9,412 hectare oil palm plantation in Padang Sidempuan, North Sumatra, operated by our subsidiary PT Austindo Nusantara Jaya Agri Siais (ANJAS).
Belitung Island Plantation
A 17,360 hectare oil palm plantation on Belitung Island in Bangka Belitung, operated by our subsidiary PT Sahabat Mewah dan Makmur (SMM).
West Kalimantan Plantation
A 13,879 hectare oil palm plantation in Ketapang, West Kalimantan, operated by our subsidiary PT Kayung Agro Lestari (KAL).
A 54,704 hectare oil palm plantation in South Sorong and Maybrat, West Papua, operated by our subsidiaries PT Permata Putera Mandiri (PPM) and PT Putera Manunggal Perkasa (PMP).
These are all plantations with matured oil palms, served by an on-site processing mill.
We are also planting areas of our landbanks in South Sumatra and West Papua:
This landbank covers 12,800 hectares in Empat Lawang, South Sumatra, and is operated by our subsidiary PT Galempa Sejahtera Bersama (GSB). We commenced planting parts of the landbank in 2013.
This landbank covers 36,506 hectares in Maybrat, West Papua, operated by ANJT. The planting for ANJT landbank has been suspended as of 2018 due to pending approval of the New Planting Procedures from RSPO.
ANJ has been a member of the International Roundtable on Sustainable Palm Oil (RSPO) since May 2007. Our plantations in North Sumatra, Belitung Island and West Kalimantan are RSPOcertified. Preparations have begun for the certification of the West Papua plantation, which started operating in early 2020. Our remaining development plantations are managed in compliance with RSPO standards and we will apply for RSPO certification when they begin operating commercially.
As of December 31, 2020, the Company had a total landbank of more than 150,000 hectares. At that time, approximately onethird of this area, or 54,694 hectares, was planted, increasing, from 54,548 hectares at the end of 2019. By the end of 2020 a total of 4,519 hectares of the planted area was allocated to community smallholders under the Indonesian government's Plasma Program.
Mature oil palms cover 41,291 hectares, or 75%, of the planted area, while 13,403 hectares, or 25%, comprises immature oil palms. The average age of our nucleus oil palms across all the Company's plantations, as of December 31, 2020, was 12.6 years. Of the entire landbank, approximately 22,000 hectares are deemed plantable but are not yet planted (nucleus or plasma). We have secured, or are in the process of securing, the necessary rights and permits to develop this land as oil palm plantation.
The remainder of our landbank is either not plantable due to unsuitable topography, or is used for fulfilling various voluntary environmental and social commitments, including biodiversity conservation, riverine buffers, and the preservation of historical and/or culturally significant sites. The remaining portion of our landbank is designated for infrastructure, such as roads, and housing and amenities for our employees. As stated in our Sustainability Policy, ANJ has made a commitment to maintain areas of forest with high conservation value (HCV) and/or high carbon stock (HCS), and to refrain from developing peat or wetlands.