Pendaki
In addition to biodiversity monitoring from our well-trained conservation staff, we have been experimenting with the Pendaki or Peduli Keanekaragaman Hayati (Care for Biodiversity) program in 2019.
Pendaki is an innovative "citizen science" approach to biodiversity monitoring. The idea behind Pendaki is that in addition to asking outside experts, we use our own employees to inform us about the biodiversity in our operational areas, in both conservation and plantation areas. We have thousands of people working in our plantations, and these people see wildlife every day. So why not ask them what they see? Many people carry a mobile phone and we often receive photos of wildlife that people encounter while doing their work. Others use our Pendaki reporting system to notify us of animal tracks they have seen, or potentially dangerous animals, such as certain snakes, they have encountered while working.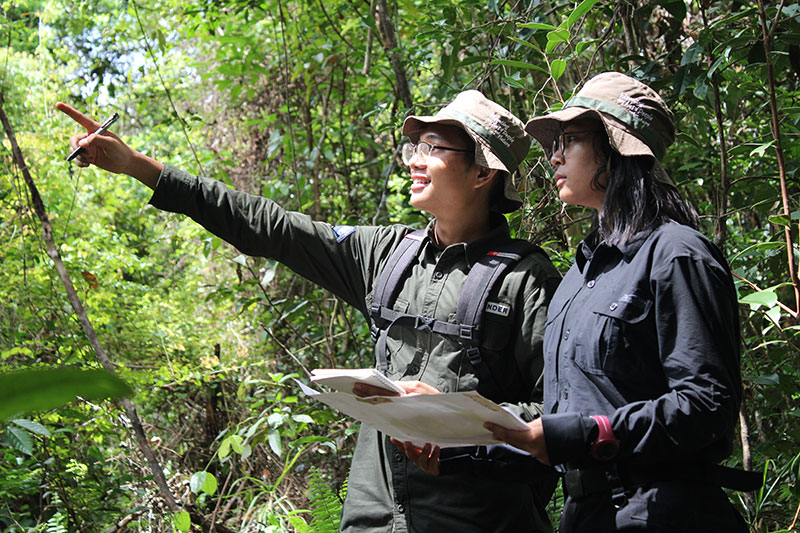 Employees involved in Pendaki conducted self-learning and received coaching from the Head of Conservation to enhance capacity. The program improved our monitoring performance, leading to an increased record of IUCN Red List 'Threatened' (Critically Endangered, Endangered and Vulnerable species) fauna and flora species in our operational and conservation areas. The experiences and lessons learned from the Pendaki approach have been shared in national and global webinars as good practices in managing conservation in the Palm Oil sector.
More than 40,000 records were submitted by citizen scientists since the beginning of the program. Over 150 new citizen scientists joined the program in 2021, bringing the total to 750. The Pendaki records were reviewed by an expert, which found that an outstanding 84.3% of the records were likely accurate. The review also concluded that there are at least 591 unique species records that were sighted and recorded during the program. In 2021, we have recorded an additional 39 flora species and 71 fauna species of IUCN Red List 'Threatened' (Critically Endangered, Endangered and Vulnerable species) species in our operational and conservation areas.
We launched a website for Pendaki and published an encyclopedia of wildlife at SMM. We hope that these initiatives will build awareness of the general public, as well as our partners and communities, about biodiversity protection and monitoring.
(All data accurate as of 31 December 2021)