SAGO
PT ANJ Agri Papua (ANJAP), founded on September 2007, runs ANJ sago operation.
ANJ has invested more than US$40 million dollars to develop sago harvesting and processing operation located in South Sorong, West Papua. The investment is aimed to improve West Papua economic development by creating employment that generates a multiplier effect, which will eventually increase regional income.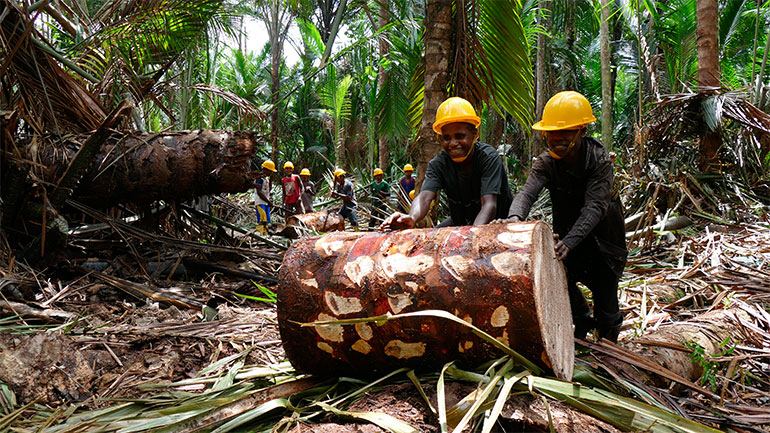 ANJAP possesses licenses to manage 40,000 hectares of natural sago forest concession, 10,000 hectares of which are maintained as a conservation area.
ANJ has completed its mill facilities on September 2016. The mill currently has a production capacity of 1,250 tonnes of dry starch per month, which will be doubled to 2,500 tonnes per month by 2018. Currently, ANJAP uses biomass and coal-fired power plant. In line with the environmentally-friendly operation principle, the Company is planning to build a biogas power plant to gradually reduce the use of coal and diesel as energy sources.