VISION, MISSION AND VALUES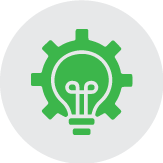 VISION
To become a world-class agribusiness-based food company that elevates the lives of people and nature.
MISSION
People and nature-oriented: People and nature as the north star of the company, guiding every aspect of all business activities.
Striving for world-class excellence: A continuous quest to comply with and exceed local and global standards, exercising good corporate governance.
Sustainable growth for prosperity: Achieving widespread economic prosperity without exhausting the finite resources at our disposal.
Integrity: Doing the right thing at all times, in all circumstances, regardless of the consequences or anyone watching.
*The corporate vision and mission above were reviewed and approved by the Board of Commissioners
VALUES