ANJ FEATURED IN 'EARTH WITH JOHN HOLDEN'
24 Aug 2023
PT Austindo Nusantara Jaya Tbk. ("ANJ"; IDX: ANJT) will be featured in an upcoming episode of the 'EARTH with John Holden' television series. The segment will be aired on Sunday, August 27, 2023, at 5:00 p.m. ET on Fox Business Network; Sunday, September 3, 2023 and Sunday, September 10, 2023, at 3:30 p.m. ET on Bloomberg TV; and Sunday, September 3, 2023, at 10:00 am ET on BNN Bloomberg. 'EARTH with John Holden' is available on Vimeo, Roku, and YouTube streaming platforms.
https://youtu.be/Wr1ibzkocqg?si=dosw51UQqO4QCKwU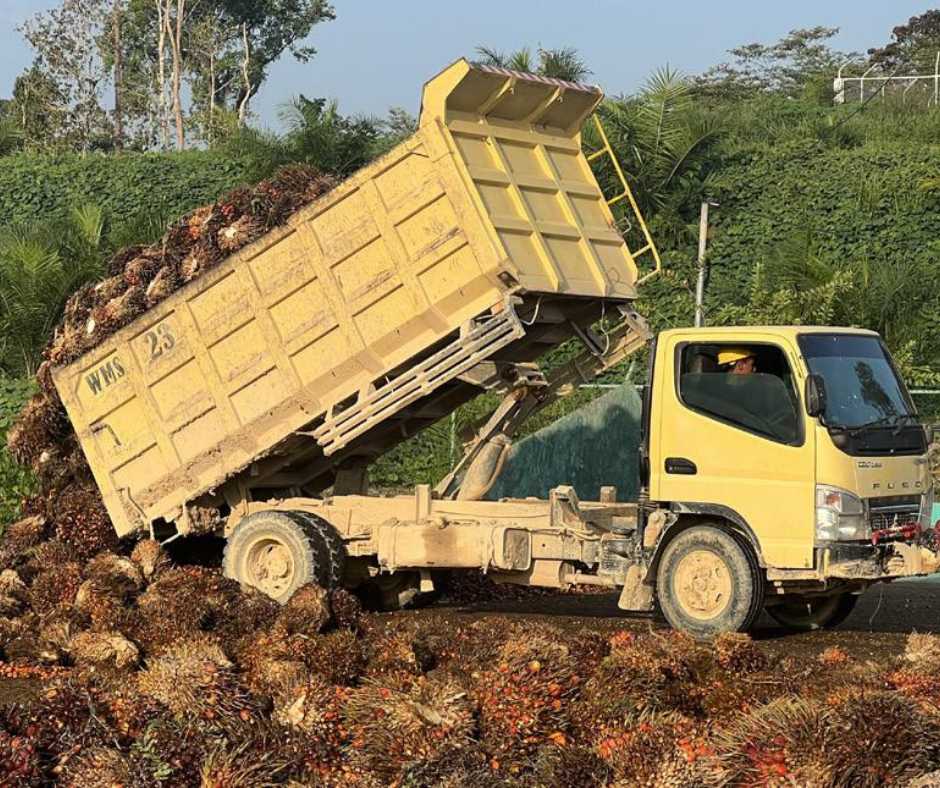 Filmed at ANJ's subsidiary at Belitung Island, PT Sahabat Mewah dan Makmur (SMM), the latest episode will explore how ANJ Group produces palm oil in a sustainable manner.
'EARTH with John Holden' is hosted by six-time Emmy Award winner John Holden. The program takes viewers around the globe to showcase an array of companies with eco-friendly initiatives, or those enhancing the lives of people and nature through health, business, and various other advanced technologies and solutions.
For more information: https://www.prnewswire.com/news-releases/new-episode-of-earth-with-john-holden-airs-augustseptember-2023-301907290.html
Other Articles
KAL CEGAH KARHUTLA MELALUI KOLABORASI MULTIPIHAK
21 Sep 2023
Ketapang - Fenomena El Nino menyebabkan kekeringan dan peningkatan suhu di berbagai wilayah di Indonesia. Mengantisipasi kondisi cuaca ekstrem ini, PT Kayung Agro Lestari (KAL), anak perusahaan dari PT Austindo Nusantara Jaya Tbk (ANJ), melakukan berbagai kegiatan preventif dan kolaboratif yang melibatkan para pemangku kepentingan. Salah satu langkah yang diambil adalah melaksanakan apel siaga bersama dengan semua pihak terkait, serta melakukan patroli rutin bersama dengan sosialisasi kebakaran hutan dan lahan (karhutla) di desa-desa sekitar perusahaan. Upaya ini mencerminkan komitmen KAL dalam melibatkan seluruh pemangku kepentingan dalam usaha pencegahan dan penanggulangan karhutla.
ANJ EKSPOR EDAMAME PREMIUM KE INDIA
04 Sep 2023
Jakarta – PT Austindo Nusantara Jaya Tbk. (ANJ), perusahaan pangan berbasis agribisnis, meraih capaian baru dalam ekspor edamame di kuartal kedua 2023, setelah mengekspor Edashi dan mukimami (edamame kupas) ke India di bulan Mei dan Juli 2023. Edashi adalah brand edamame produksi PT Gading Mas Indonesia Teguh (GMIT), anak usaha ANJ yang berlokasi di Jember, Jawa Timur.
PMP RAIH PENGHARGAAN BADAN USAHA DARI BPJS KESEHATAN KEDEPUTIAN WILAYAH XII
01 Sep 2023
Sorong – PT Putera Manunggal Perkasa (PMP), anakusaha PT Austindo Nusantara Jaya Tbk. (ANJ) yang berada di kabupaten Sorong Selatan dan Maybrat baru-baru ini berhasil meraih penghargaan pada ajang Badan Usaha Award sebagai "Peraih Badan Usaha Award Kategori Pekerja Terbanyak Tingkat Kantor Cabang Skala Badan Usaha Besar" dari BPJS Kesehatan Kedeputian Wilayah XII, di Kota Sorong pada Kamis (31/8).